Trust Blue Ocean Cleaning for Professional Office Cleaning Services
Did you know that the average office desk contains more than 400 times the amount of germs and bacteria as a bathroom toilet? That statistic alone should encourage business and office managers to schedule regular office cleaning services. On top of that, the increased health concerns that have developed over the past year are pushing offices and workplaces to increase safety measures, which includes regular, intensive cleaning and disinfecting to ensure the safety of employees and customers alike.
Business owners and managers likely don't have the time, know-how, or products for effective cleaning. When this is the case, offices and businesses in New Jersey and Southwest New York can rely on Blue Ocean Cleaning. We have years of experience providing tailored commercial cleaning services, so owners and managers can trust that our business cleaners will provide the necessary solutions to keep workspaces clean and employees healthy. To learn more about our office cleaning services and receive a free estimate, contact us!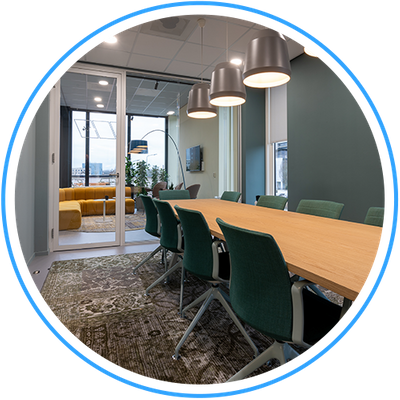 Why Choose Us For Office Cleaning Services
Our office cleaners are trained on the best practices for effective cleaning

We have decades of experience providing cleaning services for commercial properties

Our company can work at a time that is convenient for your business operations

We specialize in business and office disinfection services

Our team can provide a in-depth cleaning for just about any commercial space

We offer free estimates for our office cleaning services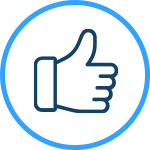 Promotes Positive Impressions
If clients and customers regularly visit your office or business, regular cleaning will ensure a positive impression. Guests will feel more welcome and happier entering a neat and clean workspace.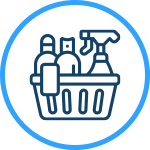 Provides a Deeper Clean
Professional commercial cleaning services go much further than just wiping down surfaces — you can expect thorough dusting, vacuuming, mopping and other deep cleaning methods to tidy up your space.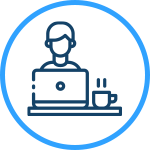 Creates a Healthier Work Environment
Bacteria, allergens, and germs are everywhere. Regular office cleaning can improve the health of your work environment and eliminate threats that trigger allergies, illness, and other health issues.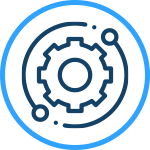 Boosts Employee Productivity
Efficiency and enthusiasm of the employees is boosted when they work in a clean and hygienic space. Regular office cleaning will help maintain a clean and comfortable space where employees can thrive.
Our Office Cleaning Specialists Do More Than Clean. We Protect.
Regular cleaning does more than just maintain a tidy appearance. While it is important to get rid of spots, spills, and stains on flooring, furniture, and other surfaces, it's also important to get rid of the nuisances that you cannot see. That's why at Blue Ocean Cleaning, we offer complete commercial cleaning services. We can provide both standard janitorial office cleaning solutions and more extensive cleaning to rid your workspace germs, viruses, and bacteria to keep employees, clients, and guests happy and healthy.
We use top-of-the like cleaning products and equipment — we even have a medical-grade disinfection system that is designed to reduce the risks of acquiring infections by eliminating viruses, bacteria, and mold faster and more efficiently. Our business cleaners follow a detailed cleaning checklist to thoroughly clean your workspace, but can also meet your unique wants and needs.
Our Professional Office Cleaning Services Include:
Kitchen cleaning

Bathroom cleaning

Lobby cleaning
Floor cleaning

Window cleaning

And much more
We Do More Than Just Offices
While we most often provide commercial cleaning services for offices, our professional cleaners can provide cleaning and disinfection services for just about any business or commercial space. From restaurants and retail stores to schools and other commercial properties, our experts have the necessary knowledge and equipment to get the job done right. The best way to discover if our commercial cleaning services are right for your establishment is to request a hassle-free consultation.
Request a Free Office Cleaning Estimate
Whether you're looking for one-time, seasonal, or regular commercial cleaning services, trust Blue Ocean Cleaning to provide you with the solutions you need. Quality business cleaning is one of our many specialties, and it is our mission to provide unparalleled services to our commercial clients so that they can focus on the success of their business. Fill out the form below to receive more information and one of our professionals will be in touch.